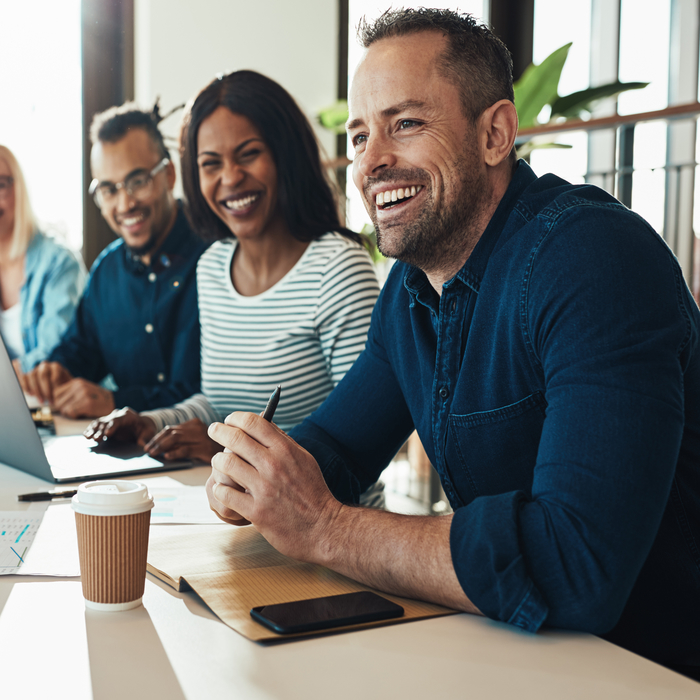 Benefit Solutions
Today's employer faces a formidable economic landscape. Unemployment is low; turnover is high; and employers have minimal additional funds to improve employee benefit packages. That's where Integrated Benefits comes in.
Employee Benefits
Whether you are a small business just starting up, or a large organization with many employees, our Employee Benefit Consultants can help you obtain the best value for your benefit dollars. Integrated Benefits offers the following products and services to make up your Employee Benefit Plan:
Employee/Dependent Life Insurance
AD and D
Group Critical Illness
Short and Long Term Disability
Extended Healthcare
Dental Care
Fully Insured
Admin Services Only (ASO)
Refund/Non-Refund
Flex Benefits
Health Spending/Wellness Accounts
Corporate Wellness Programs
Employee and Family Assistance Plan
Disability Management
US/Ex Patriot Benefits
Diagnostics and Specialist Access Insurance
Individual Insurance
Integrated Benefits offers in-house expertise in personal insurance planning – we offer a range of coverage options through multiple insurance providers for those who do not have access to group coverage for:
Individual Health and Dental
Family Coverage
Retiree Coverage
Travel Insurance – individual and family
Life and disability insurance
Executive Benefits
As a leading provider of employee benefit solutions in Alberta, Integrated Benefits provides a full range of Executive Benefits and Executive Compensation strategies designed to ensure your organization retains its executive ranks by offering:
Business Insurance
Key Employee Insurance
Disability Top-Up / Carve-Out
Buy/Sell Insurance
Executive Medicals
MyHSA
MyHSA is a Private Health Services Plan under the Income Tax Act, which allows your business to tax deduct 100% of health, dental and vision expenses for employees. Expenses are 100% tax deductible for your company and non-taxable to the employee. With no monthly premiums or medical qualification, MyHSA offers flexible coverage for employees and their dependents. Typed of expenses covered can include:
Any Expense Not Fully Covered by an Insured's Plan
Out of Country Referrals
Hospital and Ambulance Bills
Paramedical (Massage, Chiropractor, Etc.)
Diagnostic Exams and Testing (MRI Scans, CT Scans)
Prescription Drugs
Medical Supplies and Equipment
Diabetic Supplies
Basic/Routine Services
Major Services
Oral Surgery
Orthodontics
Eye Exams
Contacts
Frames
Lenses
Laser Eye Surgery
Administrative Services Only
ASO is a business contract under which an insurance company agrees to perform specific administrative duties for the maintenance of a company's self-funded health insurance plan. With Budgeted ASO, you pay a fixed amount every month based on your previous claims history. The budgeting process each year is straightforward. Should actual claims exceed the budgeted amount, you are responsible for the deficit. If your claims are less than anticipated, the surplus is yours to keep. There are several types of ASO arrangements including:
Pay As You Go
On Deposit
Budgeted
Group Retirement Plan
Today's labour market is more competitive than ever. By setting up a Group Retirement Plan, your company can attract and retain talent. GRPs allow you to assist your employees in saving for their retirement, which can lead to an increase in employee satisfaction and performance. From RRSP to DPSP – employees perceive much more value in an employer-sponsored plan. By participating, you will greatly increase the chances of the plan's success. There are several employer contribution options including:
% Match

Allow employees to contribute a percentage of their base salary
As the employer, you can choose to match all or a portion of the employee contribution

$ Match

Allow employees to contribute a $ amount of their base salary
As the employer, you can choose to match all or a portion of the employee contribution

Tiered Contributions

You may wish to reward employees once they attain certain points in their tenure
This will greatly increase employee retention
You can also set a maximum, or a dollar limit on the monthly or yearly amount that is matched
American and Expat Coverage
Expatriate health insurance is designed for those who live and work abroad. It is designed to give employees and their family's access to the best healthcare possible, wherever they are in the world. The quality of healthcare in an employee's new country can vary widely and may not be to the standards they are used to back home. Also, as a foreign national, they will not likely be entitled to any free or subsidized healthcare. It is therefore important to consider an expatriate health plan to provide for the healthcare needs of your employees that are working abroad and their families.

If you are preparing to send an employee or group of employees on a long term expatriate business assignment, you want to be sure that you have a benefits program with the flexibility to meet their particular needs for coverage. The MSH INTERNATIONAL (MSH) Mobility Benefits Program was developed to meet the specific needs of individuals who are working on long-term assignments outside of their home country.

Our solution includes different choices for medical coverage as well as optional benefits that enable you to customize your plan. The rates offered by this program are suitable for expatriates working in the USA.

With MSH International, we can design corporate benefit plans for organizations with expatriate employees, rotating employees, and local national employees. Depending on your particular needs, we can provide everything from a custom-designed plan to a standardized plan.

MSH International's insurance products are diverse and range from basic travel insurance to all of the benefits and services required for long-term expatriate assignments.

International insurance plans can include:
Medical and Dental Coverage
Life / Accidental Death and Dismemberment
Short-Term and Long-Term Disability
Employee Assistance Programs
Kidnap and Ransom
Critical Illness
Plan Administrator
One of the areas that sets Integrated Benefits apart from our competitors, is our Communication Capacity. As an extension of your HR department, we partner with your Benefits Administration team to develop a "communication strategy" around your benefit plan.

An important part of our job as your benefit plan consultant is to ensure your employees have a positive perception of your benefits. A good communication strategy can have a very positive impact on employee perceptions.

Our Plan Administration section provides you with up-to-date news about benefit related topics, as well as tools to help you communicate with your employees. Helping you with:
Customized Newsletters
EI Reduction
Resources
We can help!
Our team of experts are available to answer all your questions and put together a personalized quote for your business' unique benefit needs.
Talk to an expert